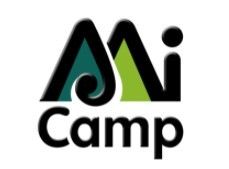 MiCamp Taupo
Waikato
Physical Address
100 Rawhira Road, Waitetoko, Turangi
Postal Address
100 Rawhira Road, Waitetoko, RD 2, Turangi 3382
Phone: 07 3867967
Fax: 07 386 0169

Email: bookings@micamp.co.nz

Manager: Ted Muir

www.micamp.co.nz

MiCamp Taupo is situated at 100 Rawhira Road, Waitetoko, Turangi, New Zealand. It is a wonderful camp across the road from beautiful Lake Taupo.

The camp can accommodate up to 201 people in eight cabins, a flat, six motels and five lodges. Available at the camp are a recreational hall, an auditorium, a swimming pool, a comfortable dining room and a commercial kitchen.

There are many activity options at MiCamp Taupo for your
various needs to provide physical challenges, life skills, youth leadership training, outdoor education, social development, fun and an appreciation of the natural New Zealand environment that surrounds our camp.
SKU: 100198