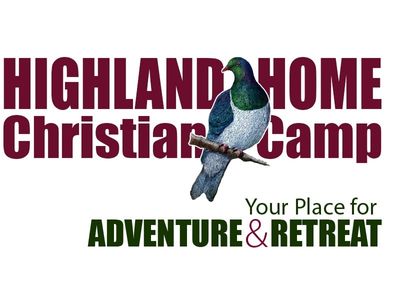 Highland Home Christian Camp
Manawatu-Whanganui
Physical Address: 1352 Pohangina Valley East Rd, RD 14, Ashhurst
Phone: 06 329 4716
Fax: 06 329 4761
Email: highlandhome@xtra.co.nz
Website:
www.highlandhome.co.nz

Manager: Matthew Foster

Highland Home is a camping complex that has been developed to cater for many and varied groups, from education institutions, schools, church groups, service groups, senior citizens, school holiday camps to families.

Founded in 1966 as a safe facility and resource to challenge and promote the spiritual, physical, emotional and social wellbeing of all people who use the facility. Experiential camping to explore, empower & test limits. Camping is a unique shared experience of growth and discovery.

We are extremely fortunate to be located in the midst of the natural un-spoilt beauty of the Pohangina Valley. The Ruahine State Forest Park, Pohangina River and the Totara Reserve
Regional Park combine to provide a perfect camp environment.
Our resident cooks provide nutritious balanced meals which are planned to restore energy expended during the excitement of the days activities.

The caring atmosphere and beautiful location of the camp ensures that your group derives maximum benefit from your stay.




SKU: 100202